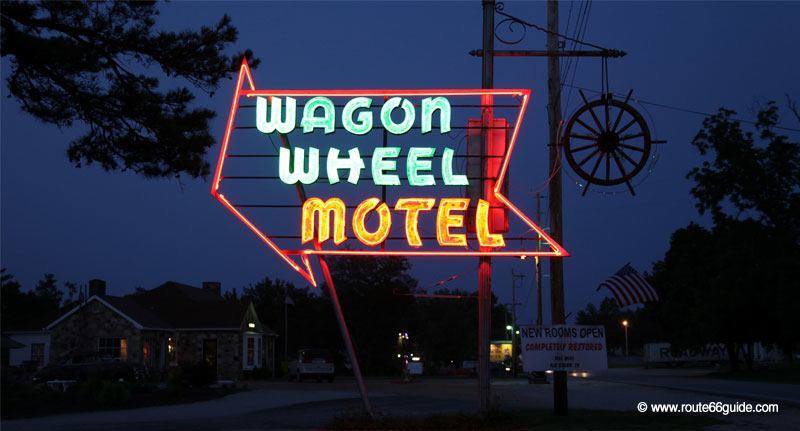 Above: Wagon Wheel Motel in Cuba, Missouri.
Accommodation, usually a major budget item, has something good in store for you. Along Route 66, hotels - especially the independent motels - offer rooms from $20! In general, your bill will set you back between $50 and $80.
Hotel chains, seldom found along the historic route, gather along the Interstate and in the suburbs of major cities. Not surprisingly, even if hotel chains feel slightly less welcoming and more expensive than independent motels, they always deliver: the cleanliness and equipment operation is always impeccable... which unfortunately is not always the case for small, independent establishments.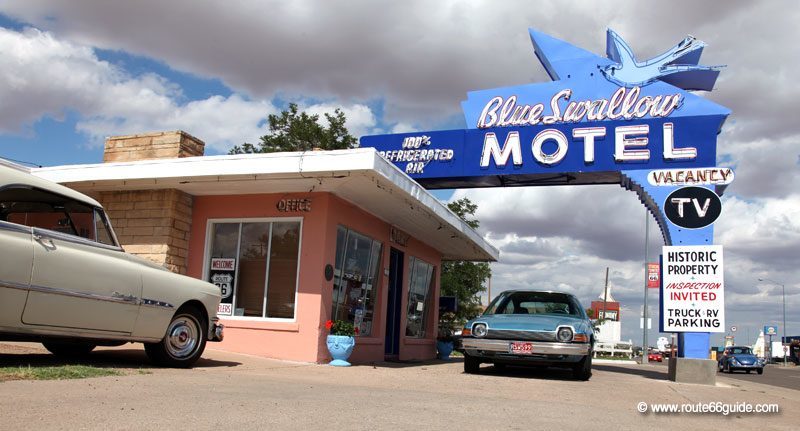 Above: Blue Swallow Motel in Tucumcari, New Mexico.
There was a blessed time, before the emergence of the Internet, where people sought their room for the night on the same evening, as a suspenseful "quest for the Holy Grail". That time is long gone and you will notice that most guests show up with pre-booked accommodation. Result: to avoid the NO VACANCY sign, stop by earlier to book your room or, like everyone else, book the night before - or even the same morning - on the Internet. This will require you to plan your itinerary for the day, mileage, time...