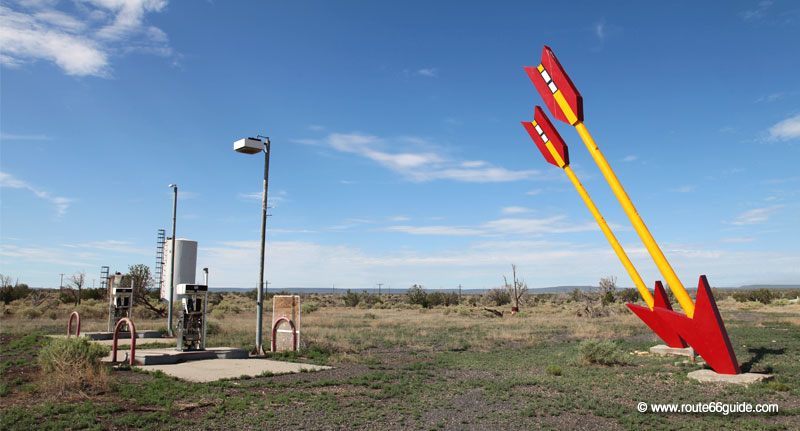 Above: Twin Arrows in Arizona.
Today, the old path of Route 66 remains haunted by countless ruins and remains of motels, gas stations, diners and other drive-in's, ghost signs abandoned by the roadside.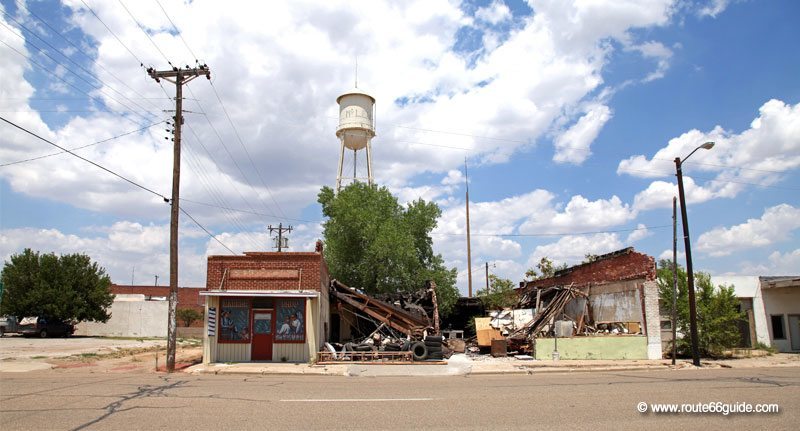 Above: McLean in Texas.
How may are there? Nobody knows for sure. In any case, new buildings and structures are abandoned every year. It is estimated that more than 3,000 motels lay crumbling near the historic route. Interestingly enough, these are precisely what draw tourists from around the world, eager to shoot their cameras and take a trip back in time.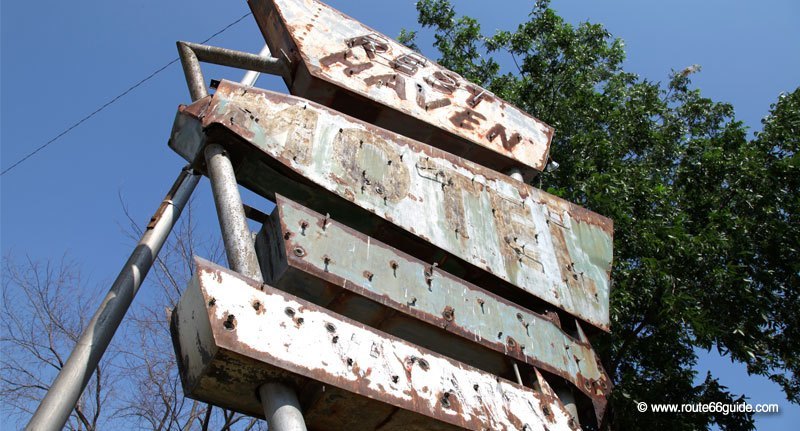 Above: Afton, Oklahoma. Ghost sign of Rest Haven Motel.
On occasion, entire cities have been abandoned, becoming thus "Ghost Towns" - a poetical if eerie nickname. Here, few institutions have survived 66 and still today, motels, restaurants and gas stations are forced to close.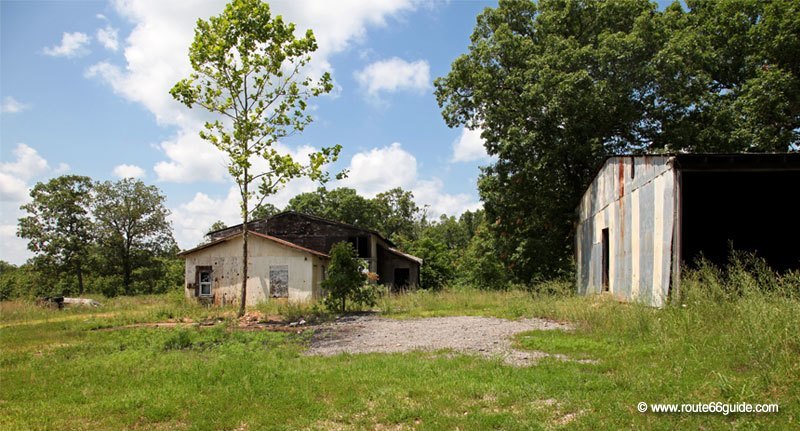 Above: Ghost town of Hofflins. Between Bourbon and Cuba, Missouri.
Numerous cities, often opulent as Route 66 blessed them with its passage, slowly die out as Interstates gain traction. These would-be ghost towns still hold a handful of locals ... until when anyhow?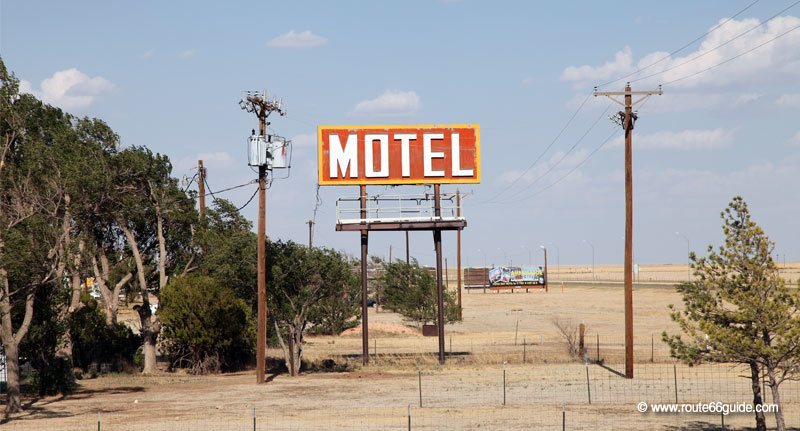 Above: Adrian, Texas. Exactly halfway on Route 66, the motel this sign announces is lost in the desert and long abandoned. Los Angeles and Chicago are 1,139 miles away.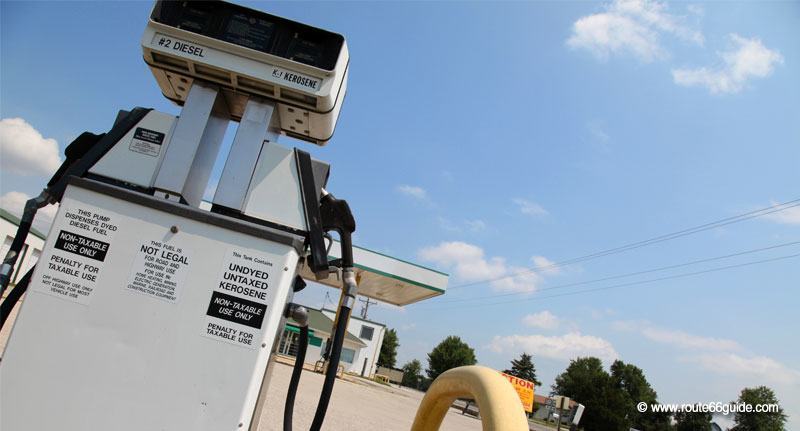 Above: Niangua Junction Store. Between Philipsburg and Marshfield, Missouri. The small service station and general store stood since 1935 at this crossroads formerly spanning Route 66. It has recently closed down.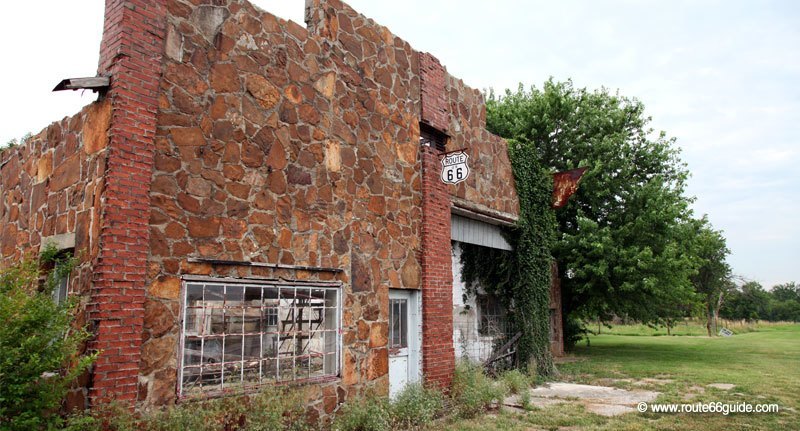 Above: Heatonville in Missouri.