Little Miss Sunshine (2006)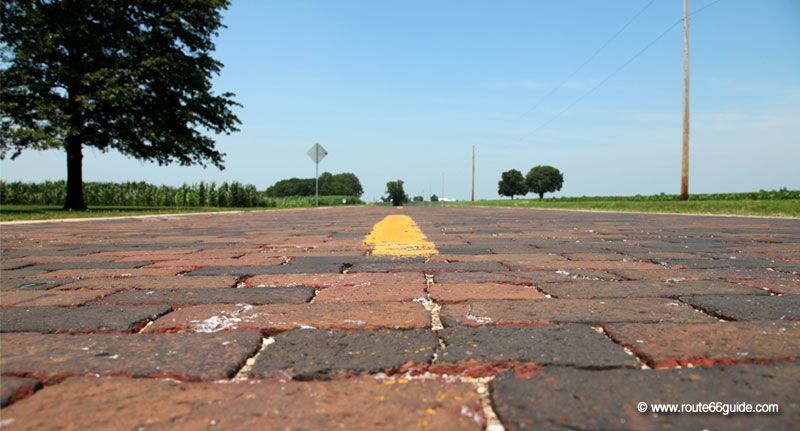 Above: Historic Route 66 in Auburn, Illinois
From Albuquerque, New Mexico to Redondo Beach, California, Little Miss Sunshine tells the chaotic journey of a family on the verge of nervous breakdown, riding a van - a canary-yellow Volkswagen T2 Microbus, as worn out down and derelict as the entire party - to take the family cadet, Olive, seven years of age, to the final of the beauty contest "Little Miss Sunshine".
Embedded in the confined space while traversing marvelous scenarios, we encounter a gallery of atypical characters: a broke father, a depressive half-brother who has taken a vow of silence, a heroin-addict grandfather expelled from his retirement home, a gay and suicidal uncle teaching French literature, and Sheryl, Olive's mom, trying somehow to coordinate this crazy bunch to the end of the journey ... over 800 miles away.
The movie, acclaimed by film critics around the world, was directed by Valerie Faris and Jonathan Dayton, a married couple. Designed as a road movie across the western United States, it was shot during a thirty day stint between Arizona and Southern California.
"Little Miss Sunshine" makes a profit exceeding $ 60 million just on U.S. soil (over $ 100 million in total), while its production budget barely reached 8 million dollars!