Gas and service stations along
Route 66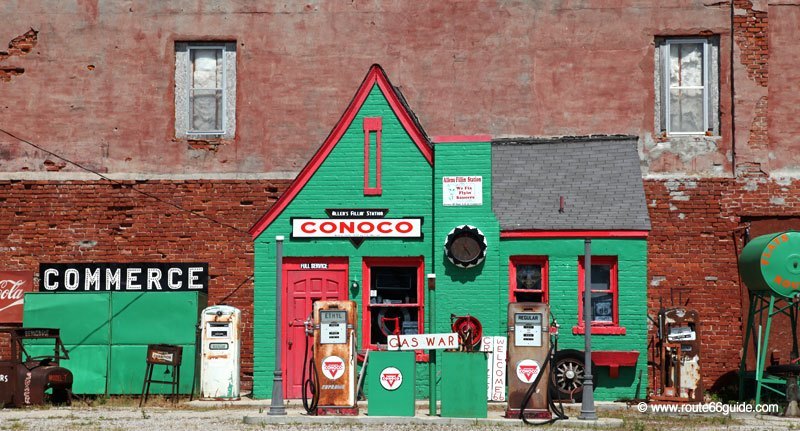 Above: Old Conoco gas station in Commerce, Oklahoma.
If you are about to set out on a +2,000 miles road trip, you better keep an eye on this budget item. As you rent your car, consider that some American models can be real gas guzzlers. Also remember to inquiry about the tank capacity. If too small, it will force you to make frequent and unwanted stops.
Service stations - if still operational - now fall mostly along the Interstate; in reality, very few of them are still in service along Route 66. They generally belong to chains and offer a small shop with snacks, soft drinks, coffee, plus a limited selection of sandwiches and warm hot dogs at times.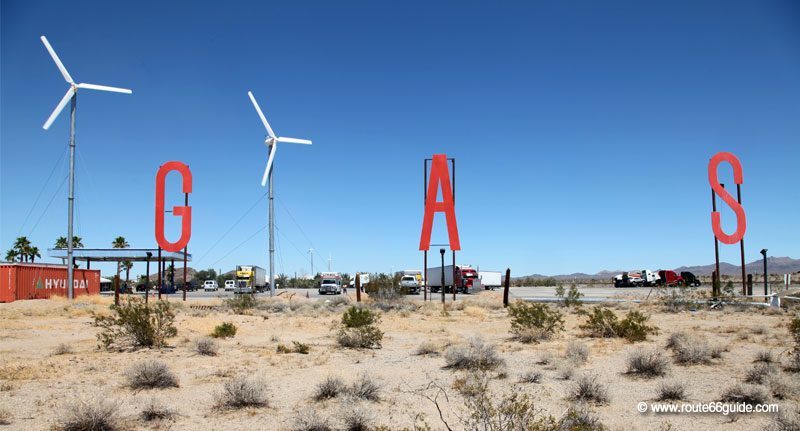 Above: Goffs, California. The giant letters of Goffs service station dominate the Mojave Desert. This is the last building in service in this town, gradually abandoned following the 66 by-bass construction in 1930.
Look out for Travel Center service stations, the largest and better equipped of all. Normally, they contain a restaurant and a broad selection store, offering area maps, travel guides, and a multitude of souvenirs. In addition, Travel Centers generally offer the best rates in the area.
Service stations usually offer toilets, generally quite clean (mentioned on signs along the Interstate - clean restrooms - to draw customers in).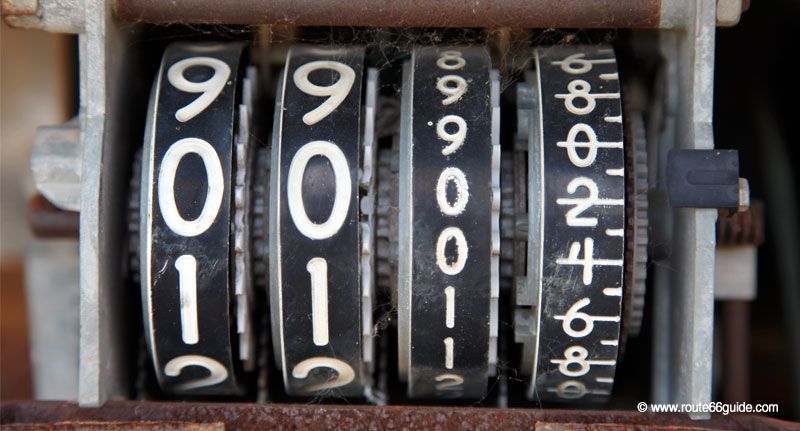 Above: Detail of rusty meter in one of two abandoned gas stations in Depew, Oklahoma.
Aim for towns and cities where several main roads meet. Service stations, restaurants and hotels cluster together allowing for easy price comparison. Service stations usually display their prices on billboards visible from the road. Avoid them if that is not the case - not a good sign. Look for small promotions that can save you a few dollars, especially if you pay cash and not by credit card. Sometimes it is just discounted drinks or snacks in the shop.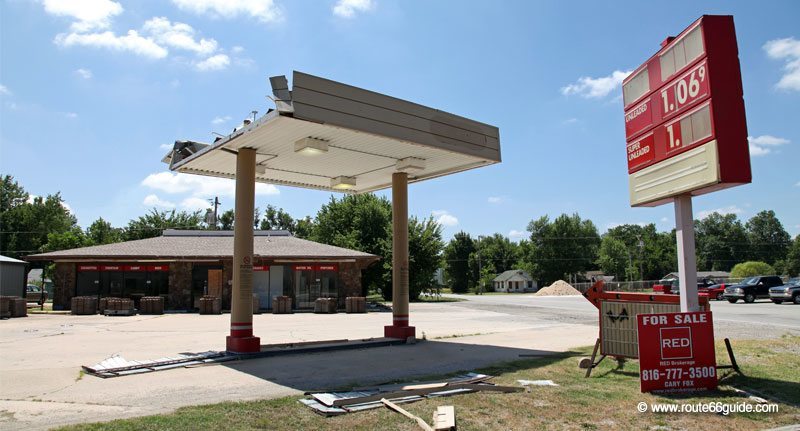 Above: Abandoned gas station in Baxter Springs, Kansas. The price of gas has frozen at about $ 1 a gallon!
Over the road, gas prices change on account of State level taxes.