Legendary theaters along
Route 66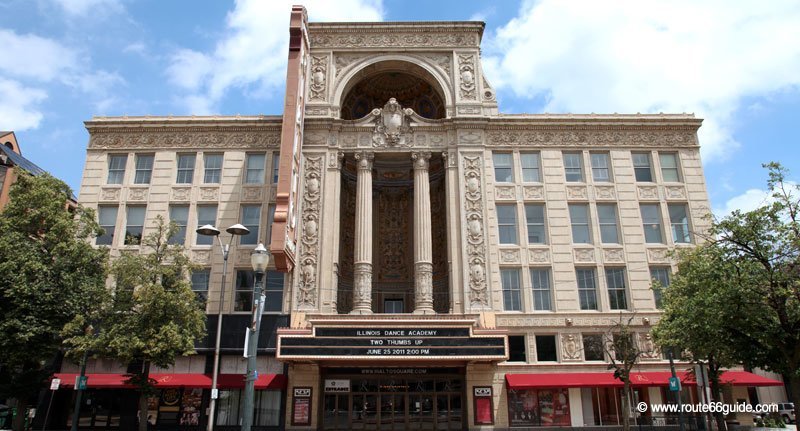 Above: Rialto Square Theater in Joliet, Illinois.
Along Route 66, one encounters numerous historic buildings including several outstanding theaters. Not surprisingly, many are considered art deco icons of the early twentieth century. A case in point is the Chicago Theatre, aptly named "the Wonder Theatre of the World" on its 1921 opening.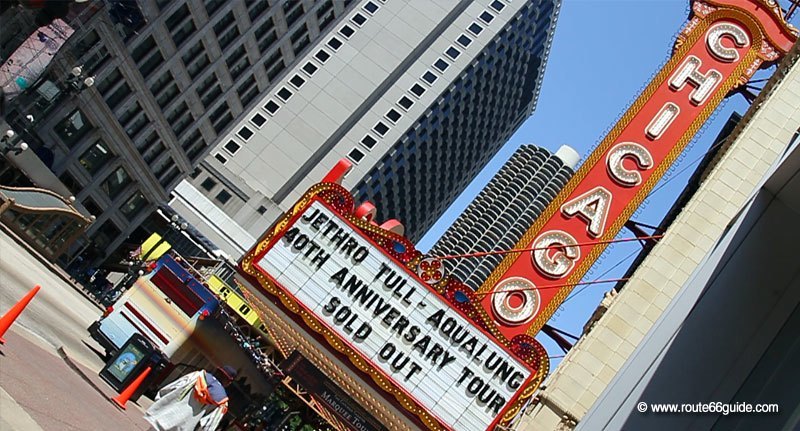 Above: The Chicago Theatre (Balaban and Katz Chicago Theatre).
At the other end of Route 66, we find Grauman's Chinese Theater on Hollywood Boulevard in Los Angeles. It proudly stands surrounded by 2,500 stars with the names of famous personalities from film, music, television and entertainment. At its feet, footprints and hands are carved in stone. It is still operational and home to many movie premieres.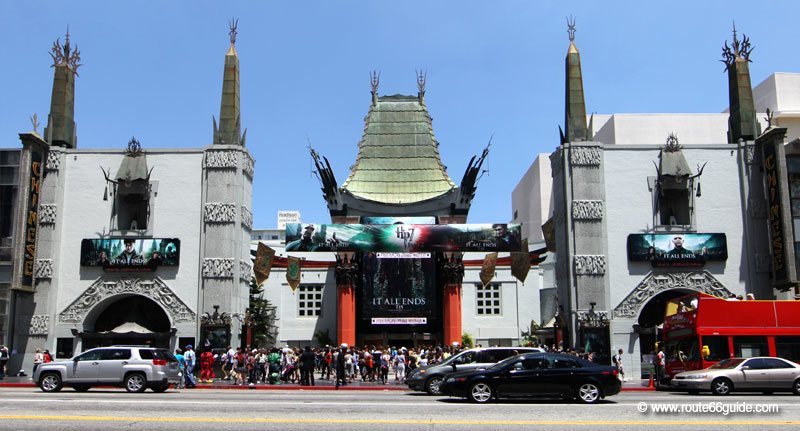 Above: Grauman's Chinese Theater. Hollywood, Los Angeles, California.
Between Chicago and Los Angeles, one comes across smaller although quite special theaters. This is for example the case of KiMo Theatre in Albuquerque, New Mexico, which combines art-deco and Native American influences in a one-of-a-kind style called "Pueblo Deco". Rumor has it that the building is haunted by a little boy who died accidentally in 1951 ...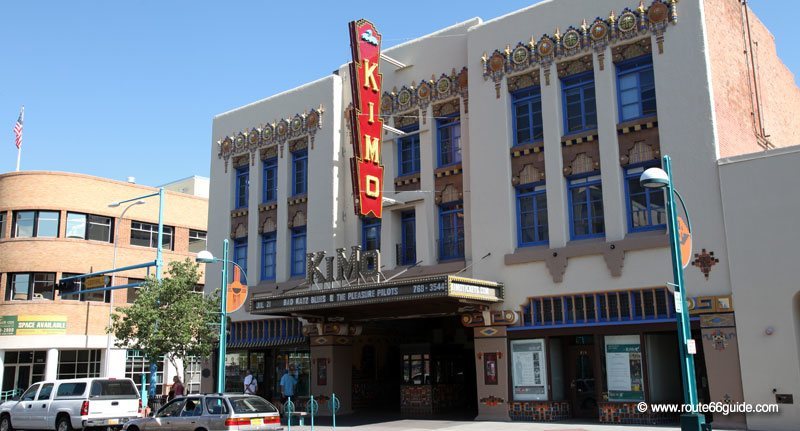 Above: KiMo Theatre in Albuquerque, New Mexico.
The beautiful theater in Normal, Illinois, only features historical movie standards. In the small town of Miami, Oklahoma, the 1929 Coleman Theatre and its 1,600 seats appears slightly oversized.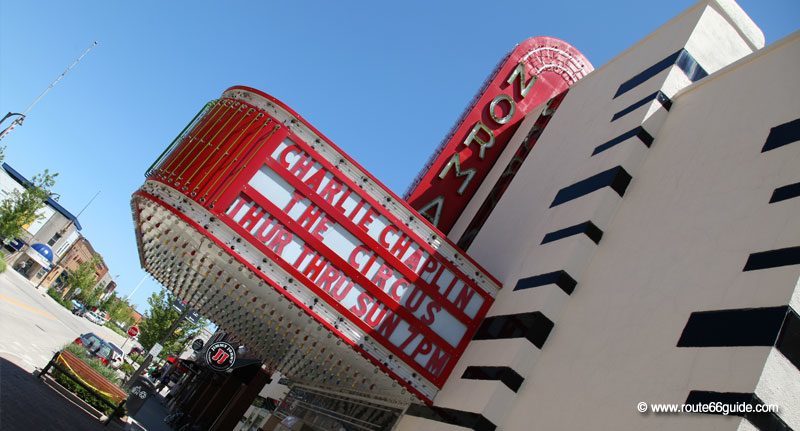 Above: Normal Theater, Illinois.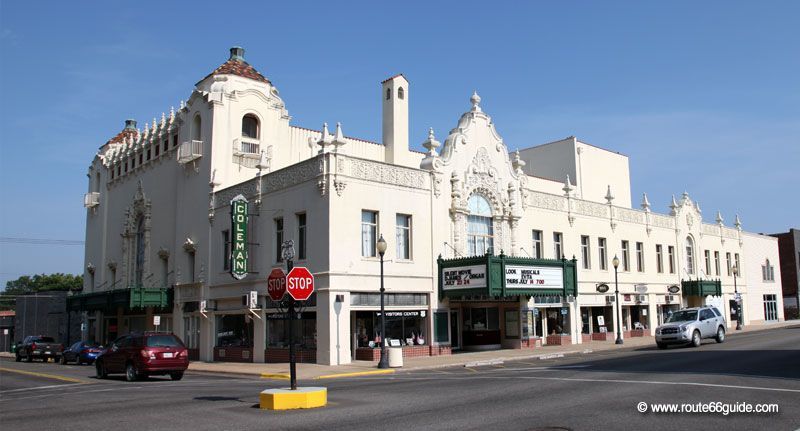 Above: Coleman Theatre in Miami, Oklahoma.
Continuing west, the tiny town of McLean, Texas arranges around its main street as in an old western movie. An emblematic example of Art Deco style of the 1930s, its little theater proudly withstands the test of time surrounded by crumbling buildings. Mc Lean, Texas, an almost deserted town like many others along the historic route...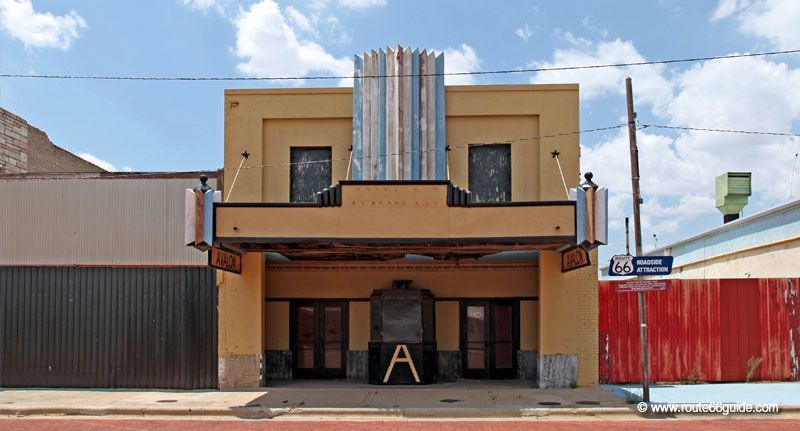 Above: Avalon Theatre in McLean, Texas.