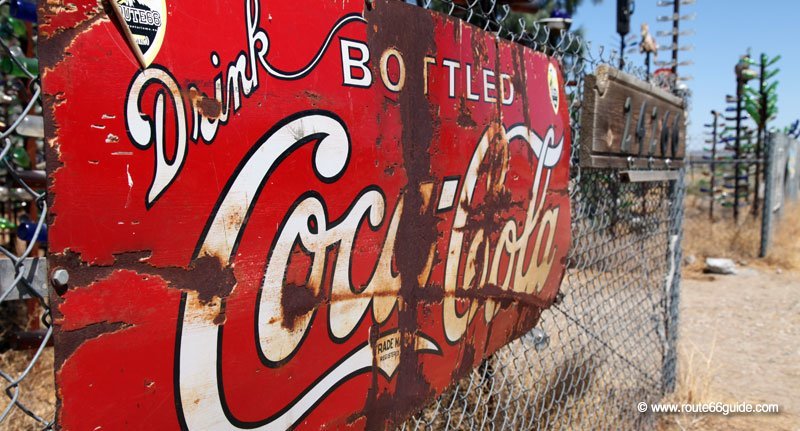 Above: The Bottle Tree Ranch in California.
The post-war period turns Route 66 into a "baby boomers" route, a route awash with family cars as major summer holidays arrive. And along the way, advertisers understood that the fastest way to the dad's/mum's wallet is through children. Thus, at the turn of the 1950s, Route 66 turns into an extraordinary, open-air amusement park where everything is geared towards children's entertainment.
For them, wonder arises at the corner of every street, every junction, every motel, every dinner, and every billboard.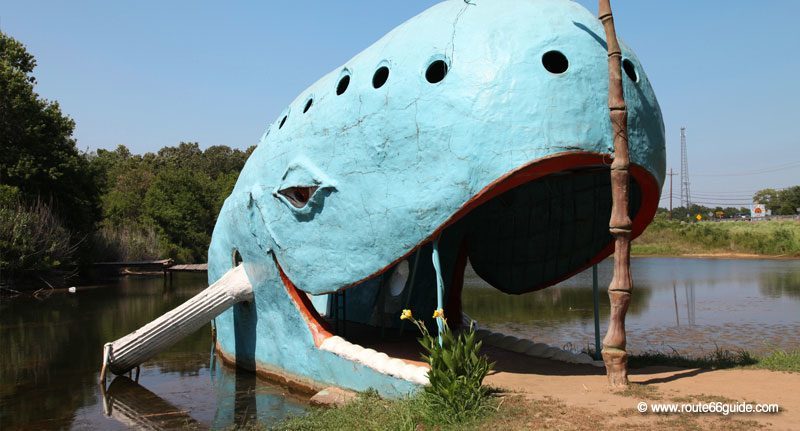 Above: Catoosa, Oklahoma. Catoosa Blue Whale.
Municipalities show a smashing humor and water towers, emblems of cities in the United States as visible from afar, are adorned with a thousand gags to amuse and attract travelers: in Atlanta, Illinois, the water tower takes the form of a bright yellow Smiley, in Groom, Texas, the slanted water tower seems on the verge of collapse; the first price, however, probably goes to St. Clair, Missouri and its two water towers, a hot and a cold one!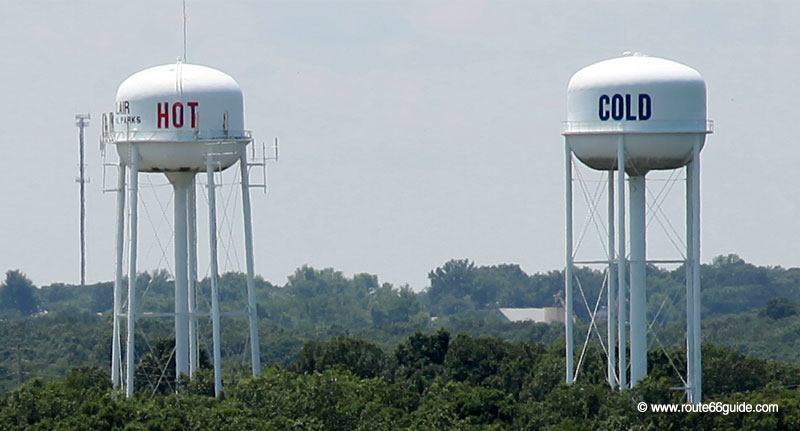 Above: "Hot" and "Cold" water towers in St. Clair, Missouri.
"Come on daddy, stop here! " - yell the kids in the back while juke boxes play popular tunes in pastel formica diners, whales change into pools and motels are housed inside teepees.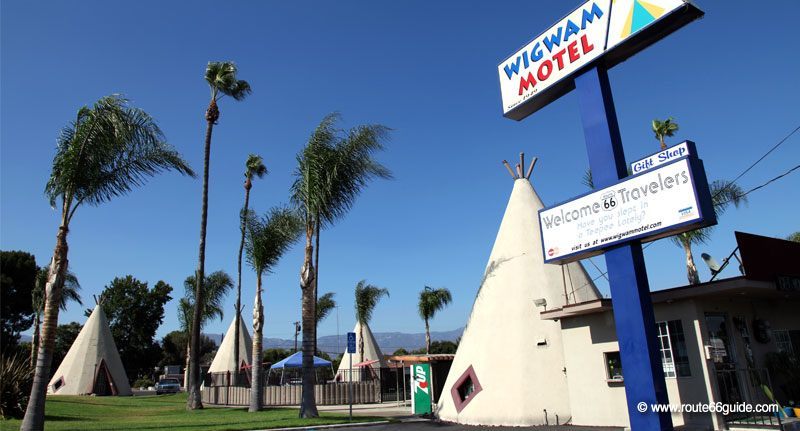 Above: Rialto, California. WigWam Motel. There were a dozen such motels along Route 66. Only two, housed in hard-fabric teepees, survived decommissioning. The other is located in Holbrook, Arizona.
This was a time of carefreeness, longing for the west, holiday, and mobility. Nat King Cole sang then: "If you ever plan to motor west, travel my way, take the highway that's the best. Get your kicks on route sixty-six ... ".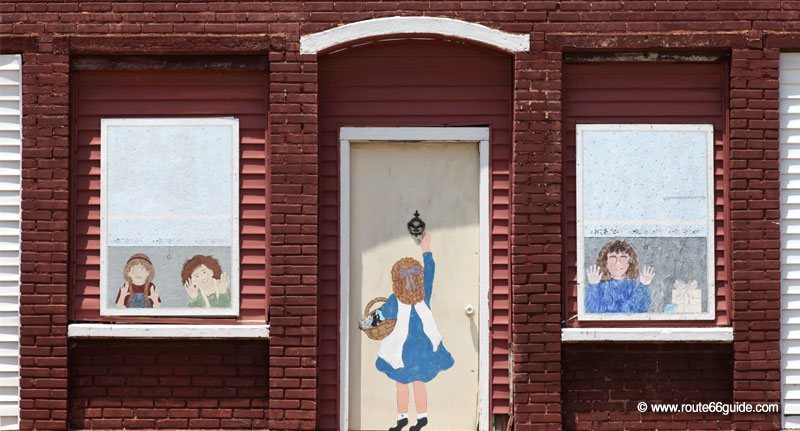 Above: Depew, Oklahoma. Trompe l'oeil murals on the walls of a house.