Accommodation

: hotel chains in the US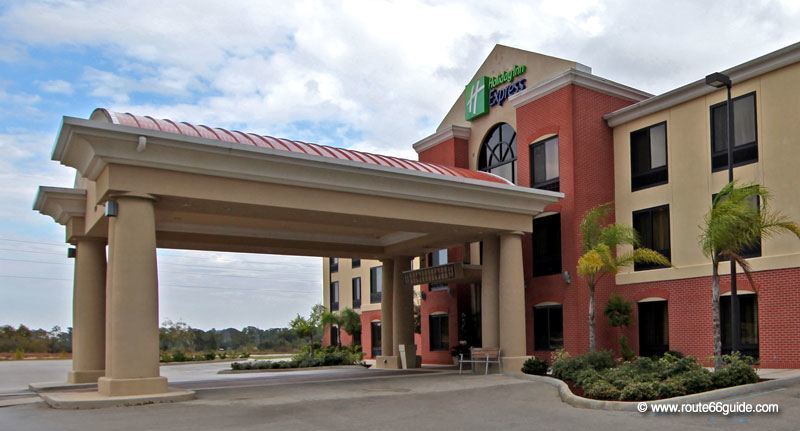 Above: Holiday Inn Express.
In approaching the Interstate junctions, busy roads and major cities, you may notice numerous hotel chains. They come together in the outskirts of town, near the Interstate exit, surrounded by a series of fast food chains. Their strategic location avoids wasting time in downtown traffic but also skips very pleasant, downtown areas, which are surely worth a visit. Therefore, use them sparingly.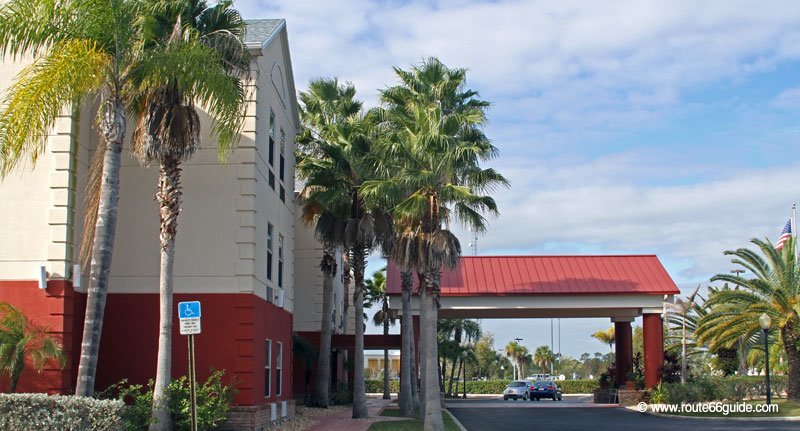 Above: A chain hotel in the US.
The most common hotel chains are: Best Western, Holiday Inn Express (or Holiday Inn), Motel 6 (the most affordable!), La Quinta, Comfort Inn, Quality Inn, Econolodge, Super 8, Travelodge, etc. Some follow the traditional motel arrangement and present single-level buildings facing the parking lot. While they may be more expensive than independent motels (from $50 a night though you should plan for $80 bills and above), they leave no room for surprises: room equipment is consistently the same and they are invariably clean. On the other hand, they lack that magical, unexpected and warm touch of independent establishments.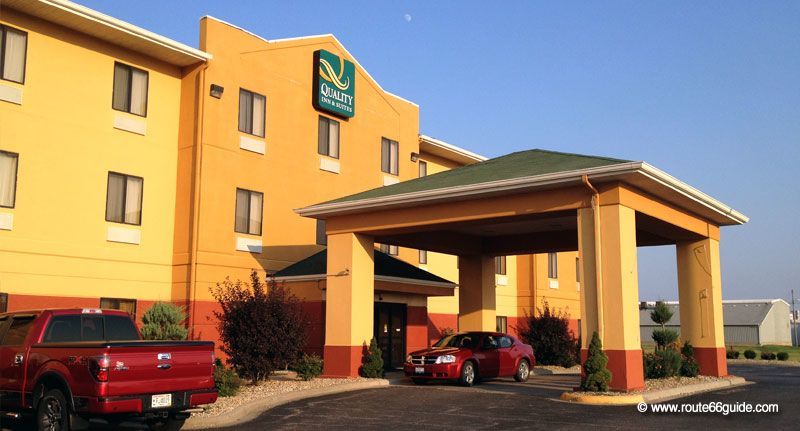 Above: Quality Inn and Suites.
Breakfast is often included and some popular chains like Holiday Inn Express make their slogan out of it. Breakfast typically consists of a fairly basic buffet, rarely hot, including fruit juice, milk, coffee, tea, some baked goods (donuts, bagels, bread), cereal, jam, and yogurt. Fresh fruits are scarce (like all perishable products).
Generally, children stay for free in the parents' room (double Queen beds and / or equipped with sofa beds). They can also sleep in a connected room.