The decommissioning of
Route 66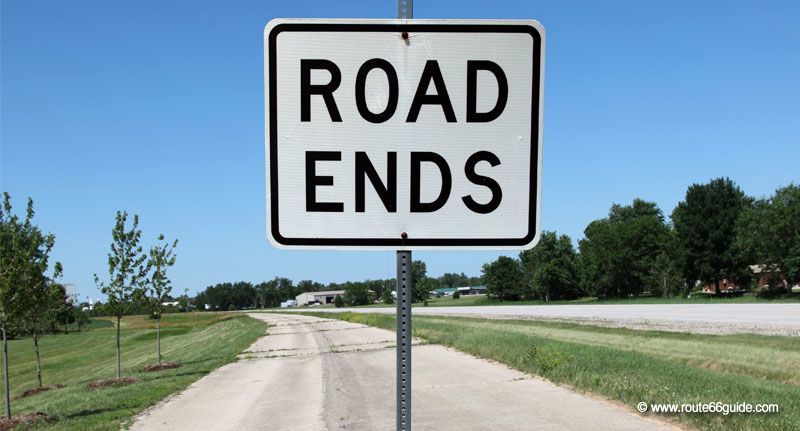 Above: Route 66 in Dwight, Illinois.
President Eisenhower, clearly impressed by the huge motorway projects carried out by the Germans during the Second World War, launched the "National Highway Program," which represents the death warrant of Route 66. The construction project for his new "Interstate Highway System" will run until 1972.
Thus, from the early 1970s until 1985, Route 66 is gradually decommissioned.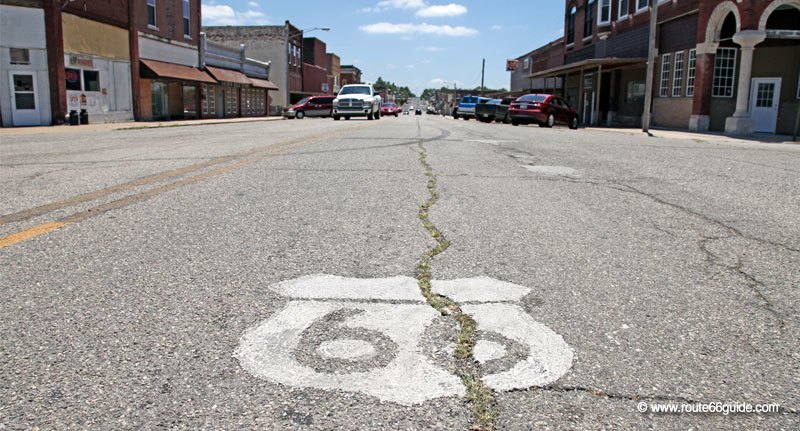 Above: Galena, Kansas. The shield of the legendary Route 66 is sometimes painted on the asphalt of the historical road as here in the quiet -almost too quiet- city of Galena, with its pretty historic center reminiscent of a good western setting. As panels are regularly stolen, horizontal marks become a suitable way to signal the road.
Too dangerous (see: "Route 66: a deadly road"), obsolete, slow, poorly or non-maintained at all, it is gradually replaced by the Interstate until its official decommissioning on June 27, 1985. Williams, Arizona is the last town traversed by the Mother Road.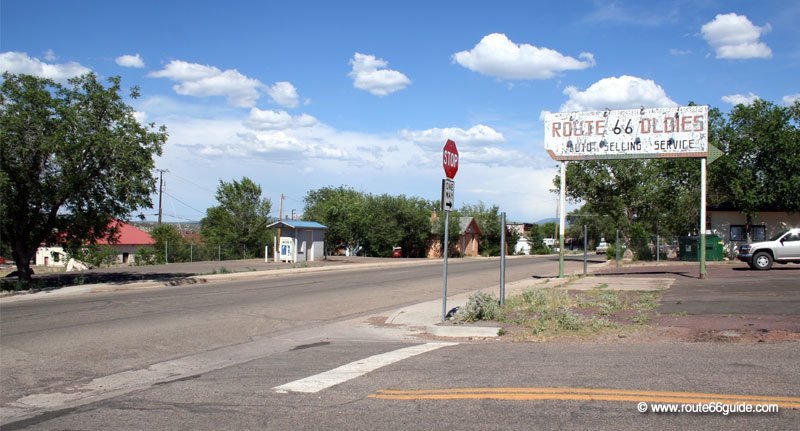 Above: Ash Fork, Arizona. Close to Ash Fork, you can drive the longest operational section of Route 66, from Seligman to Topock.
Five Interstate highways successively replace Route 66: I-55 from Chicago to St. Louis, I-44 to Oklahoma City, I-40 to Barstow, I-15 to San Bernardino, and I-10 around Los Angeles.
More direct and faster, the maximum speed on Interstates is higher than that on old U.S. Highways. Moreover, Interstates save time by avoiding the hundreds of downtowns Route 66 slowly traversed.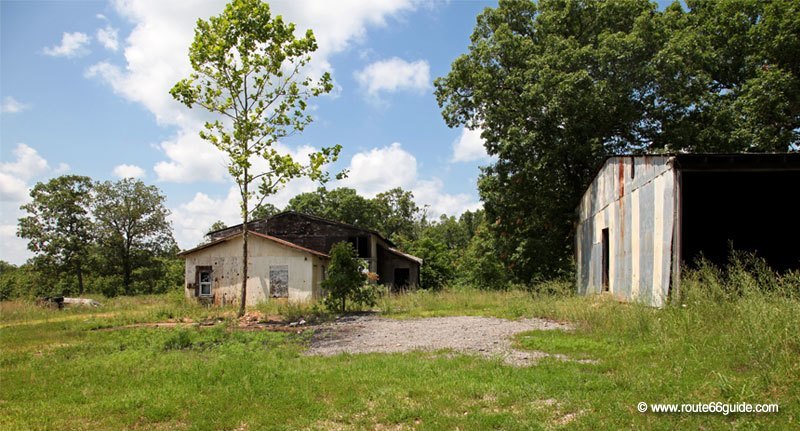 Above: Ghost town of Hofflins. Between Bourbon and Cuba, Missouri.
At times, certain communities enjoy the rare privilege of being connected to a ramp - seldom seen at the beginning. Regardless, most of the time, the formerly bubbling towns and cities gradually die down only a few miles away from the high-speed road. Businesses close, locals leave and abandon its main streets; Route 66 welcomes its first ghost towns.