Route 66

: How much should I budget?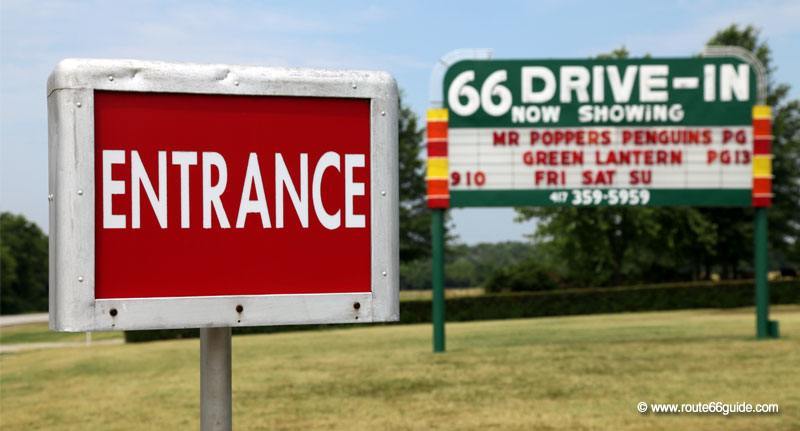 Above: 66 Drive-in Theater in Carthage, Missouri.
As you leave large cities behind, the United States can be fairly inexpensive. Need to stretch your dollars? Try extremely affordable motels (from $20 double room), fast food at unbeatable prices (less than $1 for a cheeseburger!), and family diners offering complete meals with meat, salad, vegetables and / or starch, typically by less than $10!
See section "Restaurants, drive-in, fast food, soda fountain".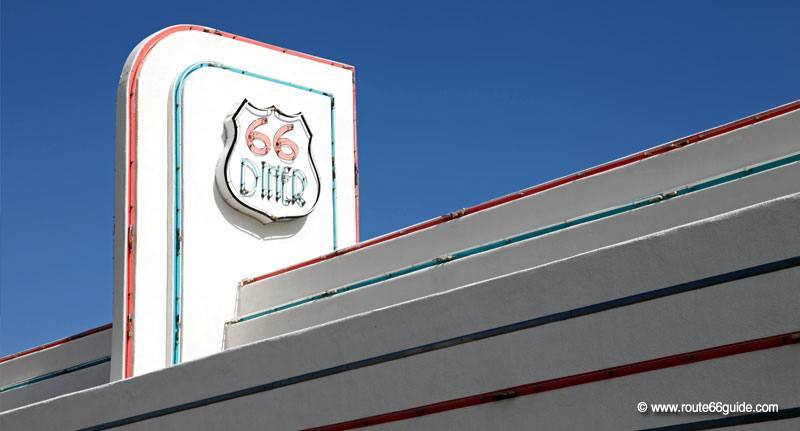 Above: 66 Diner in Albuquerque, New Mexico.
Remember: Hotels and restaurants are expensive in large cities and the east and west ends of Route 66. As you move away from Illinois and California and approach the center of the country and least populated areas, prices go down dramatically. Needless to say, this also means less stores and competition.
See sections "Historic hotels and motels" and "Hotel chains".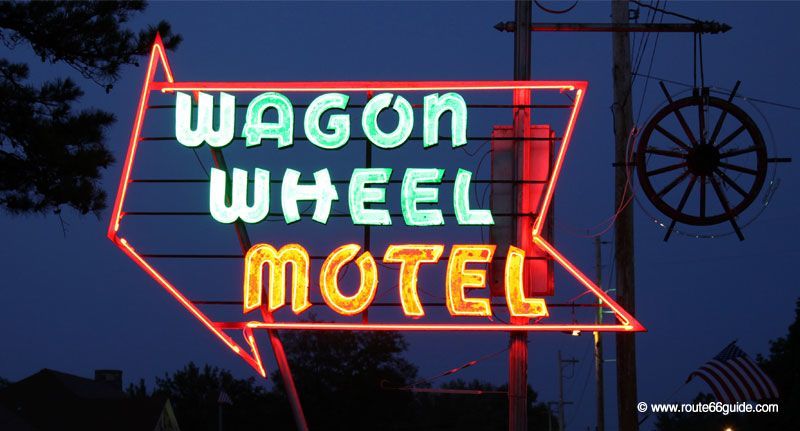 Above: Wagon Wheel Motel in Cuba, Missouri.
Gas will surely be a major item in your travel budget. So you know, taxes, and therefore prices, vary across states but expect an average of $3 - $4 per gallon (3.8 liters). Aim for Travel Centers, huge service stations with larger, typically busy stores, which generally offer better prices. See section "Gas and service stations".