Route 66: literature, novels, history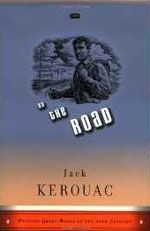 Jack Kerouac (1922-1969) is one of the most important American writers of the twentieth century; icon of the beatnik movement, he considered "On the Road" as his most famous novel, a generational manifesto in which Kerouac coined the term "Beat Generation".

Adopting a very rhythmic, road movie-like tone, Kerouac recounts his journey across the United States from New York to the West Coast, along with a few other iconic beatniks, including Allen Ginsberg, Neal Cassady and William Burroughs, who we can easily recognize although never mentioned by name - Kerouac preferred aliases.

In 1951, the novel was jotted down in three weeks, written in one go on a 36-meter paper roll consisting of sheets taped together. The original manuscript is exposed in the Boott Cotton Mills Museum in Lowell, Massachusetts.

Unconventional, sometimes difficult to follow and definitely subversive, the manuscript does not convince publishers and Kerouac reworks it for six years before it is finally published in 1957.

The original version of this manuscript, a very special "On the Road: The Original Scroll", was published for the first time in 2007 on the fiftieth anniversary of the first publication of Kerouac's most popular work. A privilege to really seize the genius of this decried author.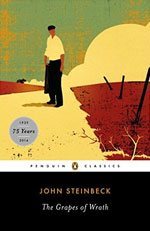 The work of Steinbeck, awarded the Pulitzer Prize, was published in 1939. The Nobel Prize for literature recounts the exile of the Joad family, poor sharecroppers from Oklahoma, chased on Route 66 by the Great Depression and extreme weather conditions. They travel along with thousands of other "Okies", longing for the West, California, and the promise of a better life. In 1940, the book was adapted into a film by John Ford.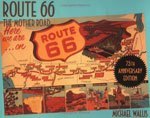 The historian and journalist Michael Wallis is a reference and a source of knowledge on Route 66's history. Moreover, it was him that Pixar addressed in search of inspiration for its animated film "Cars", whose main plot takes place along the Mother Road. Wallis played a central role in the film script - he ended up lending his voice to the sheriff character. His historical book covers the different periods that changed the history of the road and those who lived nearby; it provides newspaper articles, photos, etc.