Thelma & Louise, a feminist road movie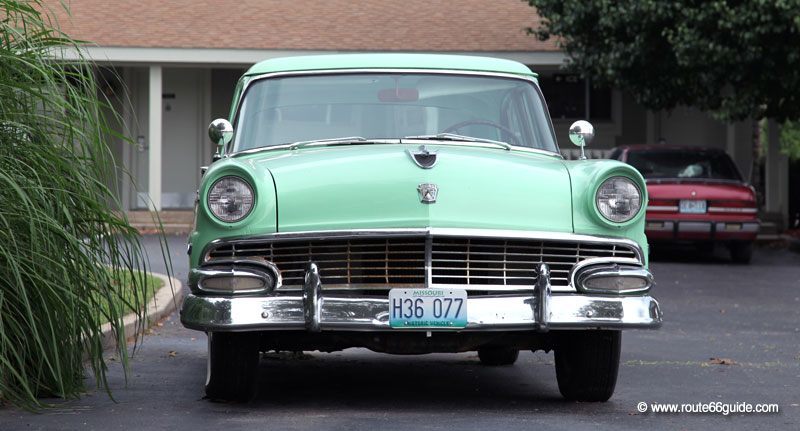 Above: Route66 Rail Haven Motel in Springfield IL, Missouri.
This road movie, an undeniable icon of the feminist movement, was strongly criticized upon release in 1991. Ridley Scott sets his plot between Arkansas and Arizona, in a backdrop of abandoned gas stations, weary highway motels, and badly cracked asphalt. The two heroines, Thelma, model wife, and her friend Louise, slightly older and with a more balanced and intriguing personality, set out to enjoy what should be a nice weekend in the mountains. This, however, will turn into a bloody run.
Thelma and Louise represent the confrontation of violence, men and women: the dark "girl power" without fuss or glitter but driven by guns, alcohol, sex and blood.
For the first time, a road movie - a hitherto exclusively male genre - depicts two unscrupulous women acting, having sex, living, and defending themselves "like guys".
Screenwriter Callie Khouri, who won an Oscar in 1991, wanted to write something different, unheard of in the movie scene. In an interview with Time Magazine - in which she denies being a men-hater - she notes the eternally passive roles of women in road movies ... simply because they are never at the wheel!
Aboard their 1966 Ford Thunderbird Convertible, the two heroines designed by Callie Khouri drive too fast, drink too much whiskey, and listen to music full-blast. They meet all sorts of people on their way. Some good, some bad. Not surprisingly, men play a stellar role on the bad side. Including a whole lot of bad guys.
To begin with, Thelma's husband, archetypal authoritarian asshole and ego-maniac, whom Thelma does not dare tell about her weekend plans with Louise.
Then, the guy in a smoky bar, with whom Thelma flirts for a while. Afterwards, in the parking lot, the situation gets out of hand. Everything turns south in an instant. ..and the nightmarish run commences.
Later on, they run into this good-looking hitchhiker (Brad Pitt; this movie launched his career and made him the prototypical playboy, something he would struggle to break out of in later years), just a kid. They stop by at the gas station and Pitt offers Thelma her first orgasm in her thirties. This event becomes a turning point for this naive woman - the hunk runs away will all their money - , who will take matters - and her life - in her own hands moving forward.
There are also the nice cops, dirty truckers, and a guy, Louise's partner, the only one you could really count on...
The women's run ends in Arizona, at the edge of a Grand Canyon cliff. The final scene is simply mythical, a spectacular sequence parodied countless times.